Weronika is a person of many talents including: the ability to sleep anytime, anywhere; and being constantly outraged by literally everything. She doesn't say much because she believes she's better listener than a speaker. However, she likes being in the centre of attention, which is connected with her weird habit of imaging herself as prime minister making a speech. Look for her in the forest riding a mountain bike on the edge of precipice.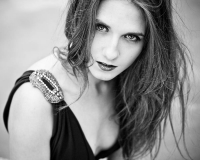 Ligia Król has a serious problem with addictions – she simply can't live without Tarantino's movies, summer, chocolate and music. She's watched every movie of Tarantino and her favourite ones are Kill Bill and Django. She is addicted to the sun, so South Africa seems to be her dream place to live. If you want to bribe her, she'll do anything you want in exchange for a box of chocolates! And finally – music – her greatest love of life: she's keen on dancing, singing and playing the keyboard – moreover, Ligia can't imagine a single day without listening to her favourite music band – Die Antwoord.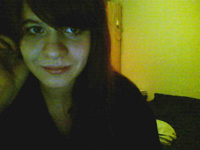 Paulina Koc comes from Ełk in the Masuria and now lives in Poznań. She enjoys grunge and rock music. Besides being interested in South African culture she likes to read a lot about the history and culture of Japan and North and South Korea. In her free time she loves to read good books, for example by Haruki Murakami or Natsume Soseki, two of her favorite authors. In the future she would love to visit South Africa and her dream is to travel around the world and to learn at least 5 languages fluently.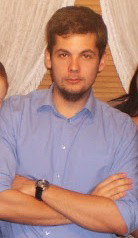 Michał Marciniak is from Lower Silesia and values his privacy to much to talk about himself.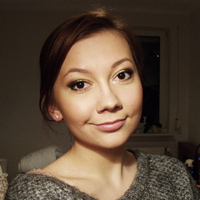 Marta Bozek is from Gorzow Wlkp. She enjoys rock music very much. Her favourite bands are Black Sabbath, Motorhead, AC/DC and Saxon. She also likes jazz music. She loves panda bears and her second home is Tanner's, where she spends most of her free time with her friends Paulina Koc and Michal Marciniak.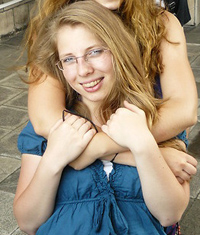 When Michalina Furmaniak is not with her friends laughing out loud, she is probably setting a record in swimming. She enjoys drafting, reading and dancing as well.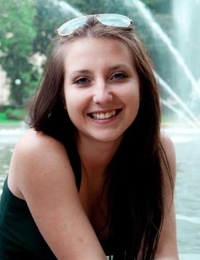 Cheerful, friendly and kind, Sylwia Sowinska is from a village near Poznań which many people think is in the middle of nowhere. In her free time she enjoys reading novels, her favourites are 'The Wind-Up Bird Chronicle' and 'The Master And Margarita'. She is interested in the cultures and customs of other countries, especially South Africa and England. She enjoys travelling and dreams of a round-the-world trip.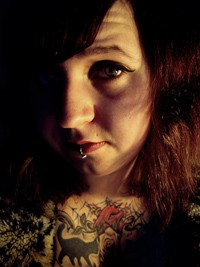 Agata Kuzminska loves the bass guitar and really enjoys South African studies at UAM.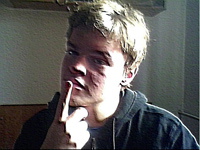 Michał Kapis is from Szydłowiec in central Poland. Besides acquiring new languages and learning about cultures he really enjoys writing poetry and novels. He is currently looking for a publishing house who would be interested in his work. His favourite sports are basketball and mountain running. If he had to describe himself he would say that he is a very sociable person with a tendency to talk too much.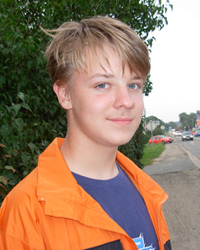 Kind, polite and patient, Tomasz Jackowski's favourite activities are cycling, watching films, discovering the world of biology and gaming. During the holidays he would rather be sunbathing than doing walking in the mountains, and while his favourite bands are Słoń and Godsmack, he enjoys all kinds of music. His main goal is to make people happy and help them to achieve success in life.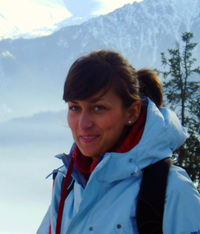 In winter you'll find Aneta Szyja on the mountainside, either skiing or sipping hot chocolate. When the snow melts, she'll be enjoying the fresh air on her bicycle. When she's not embracing a healthy lifestyle, she enjoys the films of Woody Allen, Alfred Hitchcock and Stanley Kubrick, or reading novels and biographies. She is also a fan of progressive rock, especially Syd Barrett, Led Zeppelin and Jimi Hendrix.
In future, she would love to teach Afrikaans to Polish and foreign students and infect them with the joy of this wonderful challenge.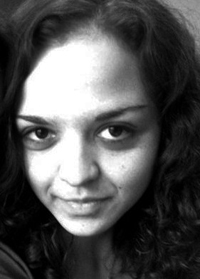 Joanna Telus is a fun-loving, jolly person, exploring what the world holds for her. She has eliminated one skill – when it comes to cooking her greatest achievement is preparing a meal without injury. She loves a quiet evening with a good book or film, and enjoys a variety of music styles, from pop and soul to jazz and hard rock. When it comes to her interest in foreign cultures (especially the Far East) she sets herself reasonable goals: she would like to speak all languages known to humanity.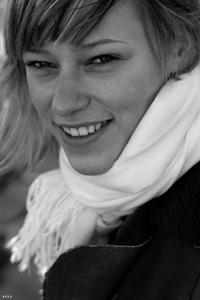 Handball, rock climbing and snowboarding are some of the sports Martyna Witkowska enjoys. You'll find her at Heineken Open'er Festival every year. She loves travelling, and her dream destination is Rovaniemi in Lapland, where she will snowboard with Santa Claus. Her only regret in life is never having been to a Michael Jackson concert.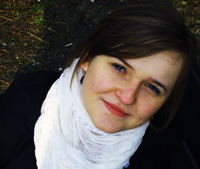 Monika Mazurkiewicz is in love with King Shaka, and South Africa in general. She is from the mountainous south of Poland, but not a highlander, as many think. She loves the sensation of reaching the top of a mountain, and can't see the point in sunbathing or seaside holidays. She enjoys working with children, volunteering as an English teacher at an orphanage. She loves cooking Polish cuisine, and specialises in desserts.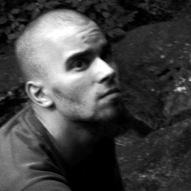 Paweł Konik risks his life every day to feed his cycling addiction, making him a regular sight on the streets of Poznań and formerly his hometown of Opole. As often as possible, he challenges himself to climbing rockfaces in the mountains. He loves good music, by which he means garage rock, punk, free jazz, stoner, piano, funk, new wave, trumpet, saxophone, 60s, 80s, crossover and chillout. On top of that he is (actively!) interested in tattoos and body piercing.