YLMP2018 Congress: Call for Papers
6th Young Linguists' Meeting in Poznan (YLMP 2018) will take place on 23-25 November 2018 in Poznan, Poland. The conference will be organized by the Faculty of English, Adam Mickiewicz University in Poznan.
The leitmotif of YLMP2018 is:
"From exploration to explanation in the study of language"
We welcome submissions in the following areas:
psycholinguistics

neurolinguistics

clinical linguistics

cognitive linguistics

sociolinguistics and discourse studies

language teaching methodology

translation studies

experimental pragmatics

phonology and phonetics
Each paper will be given 30 minutes, including 10 minutes for discussion. There will also be a major poster session. The language of the congress is English.
Plenary speakers:
Workshops:
YLMP Invited Thematic Session:
From exploration to explanation in Translation Studies: Research methods and new technologies, convened by prof. Bogusława Whyatt (Adam Mickiewicz University in Poznań, Poland), with special guests: prof. Kristian T. Hvelplund (University of Copenhagen, Denmark), prof. Nataša Pavlović (University of Zagreb, Croatia)
YLMP 2018 Special Event: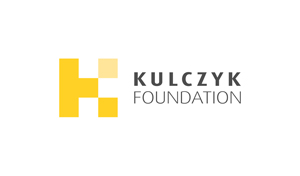 YLMP 2018 Special Event: organized in cooperation with the Kulczyk Foundation - more details here soon.
Important dates:
Main abstract submission deadline: 1st August 2018

Extended abstract submission deadline: 15th August 2018

Notification of acceptance for papers and posters: 15th September 2018

Registration deadline: 15th October 2018

YLMP 2018: 23-25 November 2018