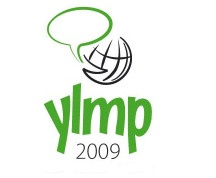 welcome note
Young Linguists' Meeting in Poznań (YLMP) is a conference organised by and for young linguists who appreciate the significance of interdisciplinary research and therefore want to go beyond the traditional branches of linguistics. We believe that the connection between linguistics and other fields of study, such as psychology or sociology, is both crucial and pervasive. Our goal is to present the advantages of an integrated approach and emphasize its importance for contemporary linguistic research.
The interdisciplinarity of the conference is expressed in its leitmotif, which is
"Linguistics: A separate branch or an integrated field of science? Recent trends in linguistic research".
The meeting is intended to be the first of a series of annual meetings. It is meant as a forum for discussion for all those who are interested in language and its connections with other fields of modern science. The idea comes from M.A. student Łukasz Pakuła, who is currently collaborating with members of the IFA staff and his fellow students, Małgorzata Trojan, Dorota Jaworska and Łukasz Kozanowski, in the organisation of YLMP.