congress venue
Morasko Campus
venue
YLMP2014 is going to take place at Collegium Mathematicum, which is situated at AMU campus in Poznan, in the Morasko district (the northern part of the city). The campus offers all the necessary conference facilities (full audio-visual equipment). Apart from a number of smaller conference rooms, two lecture halls as well as a computer room will be at our disposal. AMU Campus is surrounded by attractive green belts.
You can take a virtual tour of the venue here.
Venue address: ul. Umultowska 87, 61-614 Poznań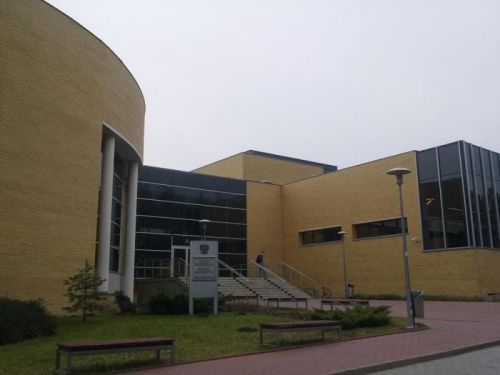 Below we're posting a Lip Dup video which was shot in a building next to Collegium Biologicum - the congress venue - to give you a rough idea of the atmosphere, people and facilities we savour at Adam Mickiewicz University.